How to choose the ultrasonic power ?
Ultrasonic power is normally the key point to be considered when people are purchasing an ultrasonic cleaner. People always think that the bigger the power is, the effect better. However, is it really in that way. As an professional ultrasonic cleaner in China for over 13 years. We have say, that is absolutely not right.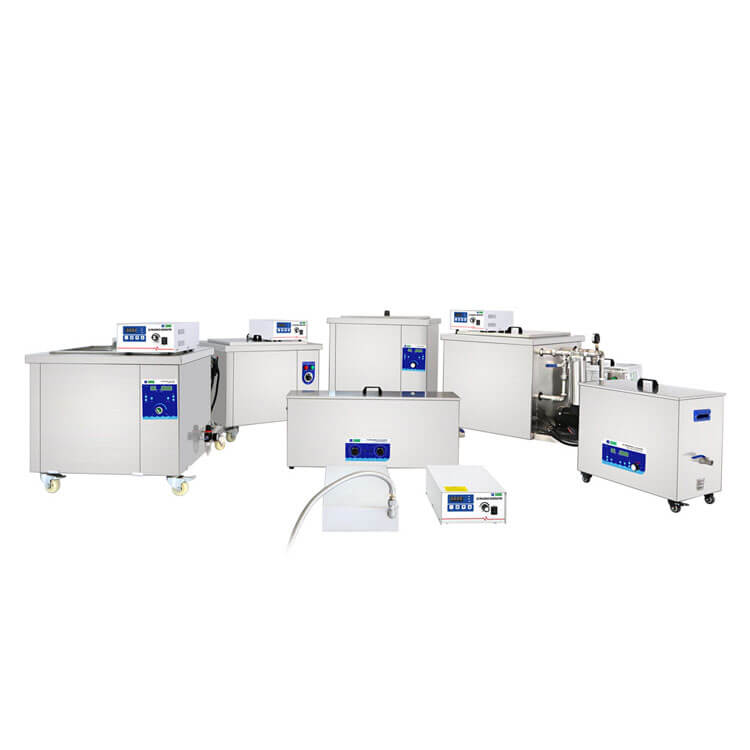 The relationship between ultrasonic power and volume
If the ultrsonic power too small , it will spend long time to remove the dirt. For the industry cleaning ,the ultrasonic power will be from 100W-1500W. Before cleaning , please take the cleaning tank size if can fill in your objects, the clening power depend the size of the cleaning tank. The larger of ultrasonic cleaner, The higher ultrasonic power.
So the better way is to do the experiment at the first time, and then choose the appropriate ultrasonic cleaner. In addition, you can try to purchase power adjustable ultrasonic cleaner , It can select the ultrsonic power you need.
About DK SONIC.
Shenzhen Dekang Electronic Cleaning Appliance Co., Limited is a comprehensive new high-tech enterprise which focuses on the research & development, production and sale of commercial, household, industrial high-power ultrasonic cleaners etc. Especially, we also can customize non-standard products according to customers' requirements.
Our R&D department can be divided into five sections: mechanical structure design section, electronic design section, software developing section, graphic design section, testing section. All members are excellent engineers who have at least 5 years' R&D experience. They are good at introducing most advanced technologies in the world into our products and make some innovative improvement. Especially they also pay much attention to cooperation with some institutes or excellent professors of colleges in China. Besides, we also spend a lot of money on purchasing new advanced equipments for R&D and production of new products every year.
Now our products are composed of Household ultrasonic Cleaner, Dual Frequency Ultrasonic Cleaner, Digital Ultrasonic Cleaner, Mechanical Ultrasonic Cleaner, Industrial Ultrasonic Cleaner etc. All of our standard products have achieved most international standards, such as CE certification, RoHS certification, FCC certification etc. Besides, Dekang also have strict examining procedures for controlling the quality of non-standard products.