How long is the service life of ultrasonic bath?
Ultrasonic bath is now very popular in daily life. The service life of ultrasonic cleaner depends on several points. One is depend on the quality of transducer, and the other is how long the generator will last.
You'd better purchase industrial grade ultrasonic bath from factory direct sale. Because their transducer is made of imported pressed ceramic parts,imported glue bonding and welding nail double process fixation.
Glue bonding and welding nail technology requirements are very strict. Each line of transducers should be kept parallel and the distance between each transducer should be 2 cm, so that the ultrasonic cleaning effect can be maximized. The performance of the fired pressed ceramic transducer is not stable.If only using ordinary glue bonding on the stainless steel plate, The transducer will come unglued.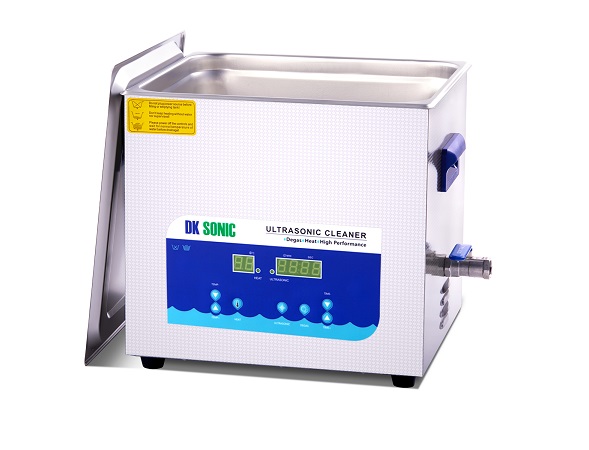 Ultrasonic bath – DKSONIC factory in China
Shenzhen Dekang Electronic Cleaning Appliance Co., Limited is a comprehensive new high-tech enterprise. It focus on the research & development, production and sale of commercial, household, industrial high-power ultrasonic cleaners etc. Especially, we also can customize non-standard products according to customers' requirements. 
Our R&D department can be divided into five sections. Mechanical structure design section, electronic design section, software developing section, graphic design section, testing section. All members are excellent engineers who have at least 5 years' R&D experience in ultrasonic bath. They are good at introducing most advanced technologies in the world into our products and make some innovative improvement. Especially they also pay much attention to cooperation with some institutes or excellent professors of colleges in China. Besides, we also spend a lot of money on purchasing new advanced equipments for R&D every year.  
Now our products are composed of Household ultrasonic Cleaner, Dual Frequency Ultrasonic Cleaner, Digital Ultrasonic Cleaner, Mechanical Ultrasonic Cleaner, Industrial Ultrasonic Cleaner etc. All of our standard ultrasonic bath have achieved most international standards, such as CE certification, RoHS certification, FCC certification etc. Besides, Dekang also have strict examining procedures for controlling the quality of non-standard products.